KOBELCO Welding Products and Services
GAS INNOVATIONS KOBELCO Welding of America is a leader in the flux-cored stainless and carbon steel markets. It has become the industry standard. KOBELCO and Gas Innovations have multiple full-time welding engineers on staff, working closely with each customer to find the right product to fit the right procedure.
Distributor Support Programs
Weld Metal Qualification Procedures
Weld Chemistry Test
Assist Distributor/Customer Weld Procedure Qualification
Hands‐On Distributor Training
Distributor Target Market Prospect Development
Filler Metal Cryogenic Testing Stainless Steel-­320 F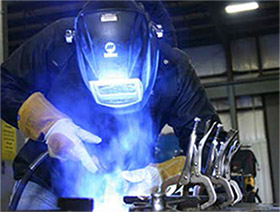 KOBELCO's New Products
New XR-­series wires have reduced the Hexavalent Cr. Ask the Gas Innovations team for more information and a demo of KOBELCO products.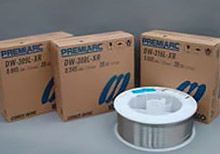 KOBELCO SDS and Technical Data Sheets