LNG Refrigerant and Mixed Refrigerant Supplier
This video describes Gas Innovations ability to supply high purity bulk refrigerants to the large scale LNG terminals
LNG Refrigerant Requirements
Strategically located at the entrance of the Houston Ship Channel in La Porte, Texas. Gas Innovations is positioned to efficiently supply high purity refrigerants that meet your LNG refrigerant requirements. 
On site storage to meet large delivery demands for high purity refrigerants, hydrocarbons, copolymers and diluents to serve new and existing LNG facilities, polyethylene production, refinery and chemical plants worldwide.
Gas Innovations maintains a significant fleet of refrigerant containers to supply large volume requirements.
Quality control expertise related to refrigerant production and packaging.
Experienced operational and project management support, complete with turnkey logistics.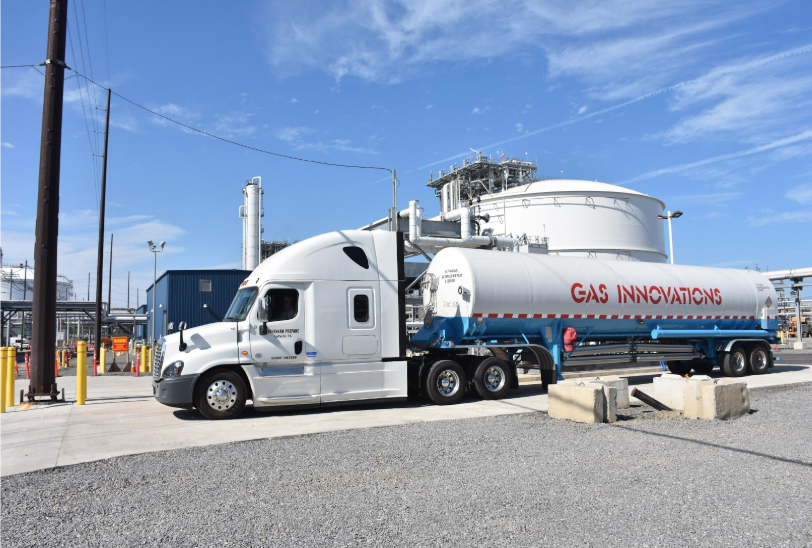 Natural Gas, Methane, Ethylene Ethane Isobutane and Carbon Monoxide supply for Interruption, start-up or commissioning are easily supplied by the Gas Innovation team with over 125 LP tankers, Cryogenic Tankers, ISO containers and Tube trailers to meet your requirements. 
Liquefied Natural Gas Transportation
Gas Innovations has successfully provided our services worldwide for an array of applications and has shipping experience throughout the world. In addition to supplying high purity hydrocarbons, we also have the largest fleet of cryogenic trailers, LP transports, tube trailers and ISO containers. Gas Innovations provides technical consultation, turnkey logistics and additional equipment that is necessary to ensure the success of your project. A few examples of customer applications which we have completed are shown below.